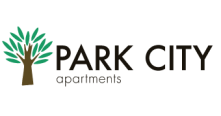 Apartment Rentals In Lancaster, PA
Read About Our Surrounding Neighborhood
Apartment rentals in Lancaster, PA at Park City keep you connected to all you want to see, do, and accomplish in or out of a beautiful community and a cozy home.
Our location tucks you away from the hustle and bustle of the city so you can enjoy a relaxing home, but that doesn't mean we sacrifice the convenience of getting around or making the most of the resources out of the community. Park City North is just a few streets from the Park City Center so you can enjoy local shopping, dining, and entertainment options with a quick drive from home. Other businesses nearby including the Women & Babies Hospital, Walmart, and Manor Cinema means you can take care of your various personal and personal health needs not far from home.
Commute easily to Franklin and Marshall College or other spots in and out of the city. See it all by stopping by for a visit —or check available floor plans and
apply online
today!
No route was found for the selected transit mode.